Google has changed how the Android Auto app works starting with Android 10. This will affect Teracube 2e users as of now.
The default "Android auto" app is now a system component. It can not be "opened". See screenshot below: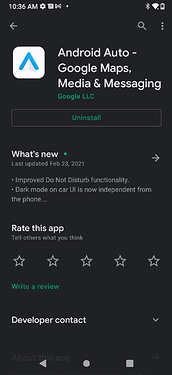 If you want to use Android auto on your phone - there is a separate app (link) for that now.
Reference - https://support.google.com/androidauto/thread/41131796?hl=en