I have been using the Visual Voicemail app.
Also on Tmobile.
I tried installing the T-mobile Visual Voicemail app per @anthony's suggestion. Unfortunately it won't work for me, I guess because I don't have T-mobile; my carrier is Mint mobile, and I don't think they have their own visual voicemail app.
That's the app that came with my phone, so I guess I'll message them about it not working.
Thanks!
Teracube doesn't come pre-installed with any Visual Voicemail app. The voicemail capability is only via the Google Phone (Phone) application.
This is the app that I am referring to (from my post above):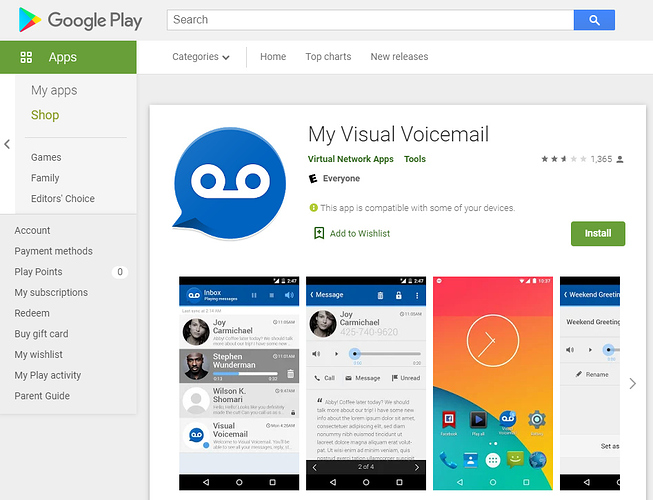 Does anyone know if others with different carriers (either than the Mint mentioned above, like an AT&T) are able to successfully use the built-in visual voicemail in the Google phone app?
Frustrating that I used the same Google phone app with my old Pixel XL on T-Mobile but for some reason not working on the Teracube.
Oh, right you are. It was installed (and working) on my previous phone, so it automatically installed it on my new one after I restored my data through my google account.