Yes - you can transfer your old phone number to Teracube Wireless while activating your plan. Note that this process can only be done during the initial plan activation. The activation workflow will show you the option to "transfer" your old number or take a new phone number. See the below screenshot.
What you need from your old wireless carrier
You will need the account number and PIN from your old wireless carrier. Please contact them to get both of these.
How long will it take for the transfer
The transfer can take up to 2 business days (or more).
This is how the transfer option looks like during activation: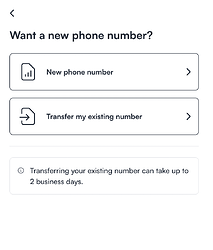 If you have already activated a Teracube wireless plan and would like to transfer your old number later, then contact us.