Hi, i believe have problem with the GPS receiver in the phone. Apps that try to use GPS seems to not receive any data from satellites. The problem causes inconveniences when driving around with car because phone is unable to get exact location, directions, speed ect…
I only get approximate location (probably from Google via mobile masts).
I also downloaded different GPS apps to see which satellites the phone is connected if to any. Seems that none of the apps get any connection from satellites.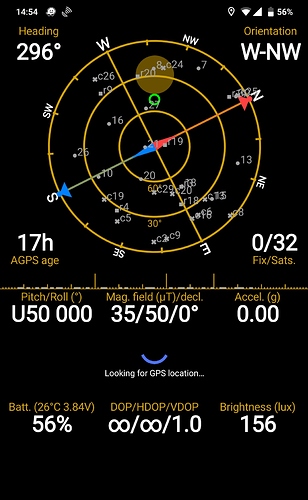 I tried to solve this with solutions offered in topics:


No luck so far.
Got this phone brand new about a week ago from my brother who order it via kickstarter. And everything else seems to be working as intended. Have not dropped the phone yet…
Might there be a loose cable in the phone or GPS receiver is fried or have any other ideas?